Photo Shotlist - User Guide
How to create and use Shotlists, Titles, Shot Info
From the HOME menu, select SHOTLIST. Next, click the + button to create a new TITLE. Type in a title and click the SAVE button. The new TITLE is now saved and will appear at the top of the list. Turn TITLES ON or OFF by clicking the green power buttons.
Next, click on the TITLE that you have created and select ADD NEW SHOT, then click SAVE. The Shotlist will now be automatically created and you will see the first roll and shot number, 1/ #1. Click the entry to EDIT it being sure to scroll down to see the full list of options. You can add more options by modifying the CAMERA, LENS and FILM PRESETS.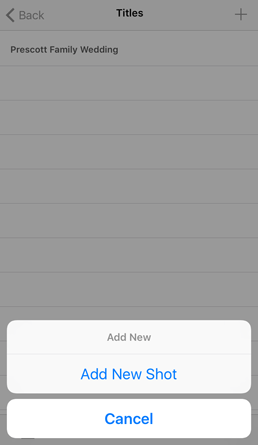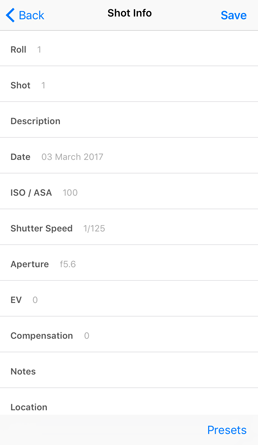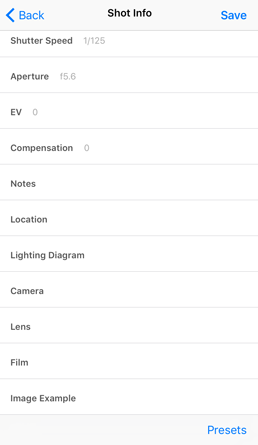 The CAMERA, LENS and FILM PRESETS save time entering data and allow you to organize your shots more effectively. For example, if you routinely use a Hasselblad CM and Nikon FM2, create a Preset for each and add it to every applicable shot. Select the CAMERA option in the shotlist, then click the + to create new presets for all of your cameras. Type in the name of the preset and save it by clicking SAVE. You can DELETE a Preset by clicking the red - button. You can use the ON/OFF selector to activate each CAMERA, LENS or FILM on a shot-by-shot basis, so you never have to manually enter this data again.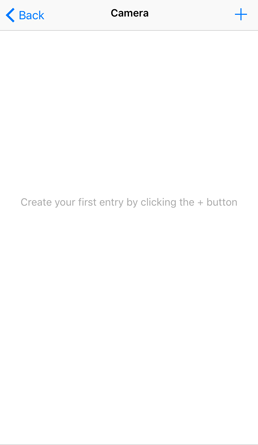 All of the other options in the Shotlist are already populated, so simply use the selector to modify them as required. Some examples: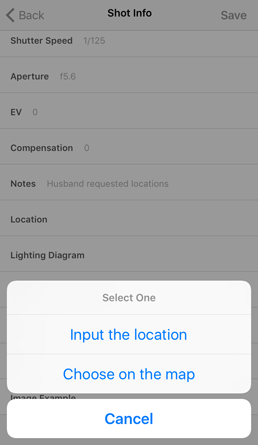 If you want to attach sample images to your shotlist, click IMAGE EXAMPLE. If there are no images installed, click the + button to add an image from the Camera or your Library (NOTE: to access your image library you must go to the main SETTINGS APP on your iOS device and enable Photo Shotlist to access your photos in Settings > Privacy > Photos). To CROP the image to a preset square format (you cannot modify the crop), turn on the CROP slider switch BEFORE you select the image. Then click the CAMERA icon (to access camera) or FOLDER icon (to access photo library) to save the image. When you return to the menu you will notice a camera symbol indicating that an image is attached to shot. Click the image symbol to view all attached images.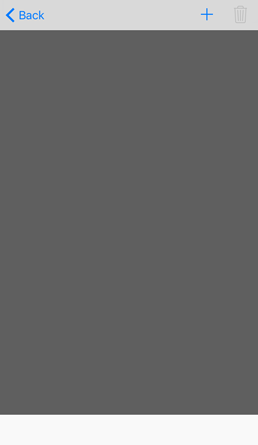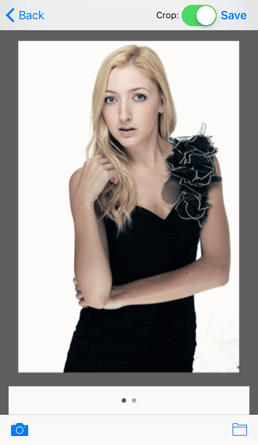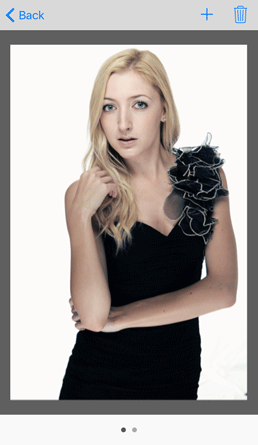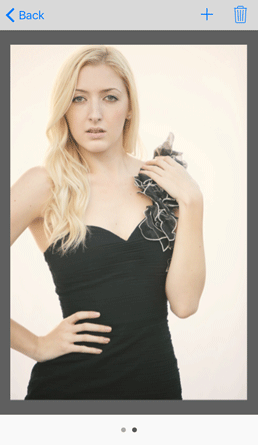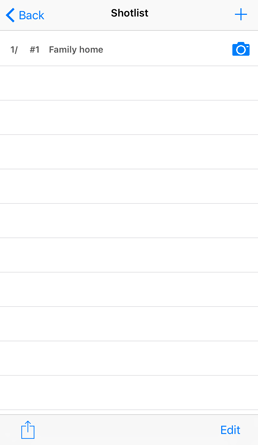 To add a Lighting Diagram, select LIGHTING DIAGRAM from the Shotlist. You can create a new diagram by clicking the + button. If you want to access the existing built-in diagrams, or to select/deselect any diagram, click EDIT, then use the ON/OFF selector and SAVE the diagram you require to your shotlist.